Discover more from THE SPORTSMAN
Journalism, opinion and stories for the pursuit. Often cavalier, always independent. Free to read; subscriptions appreciated.
Over 2,000 subscribers
Five Great Indiana Hiking Destinations for 2016
Sometimes you just need to go for a walk in the woods. A few hours on a nature trail can do wonders for your mental and physical health. You don't need any special gear to enjoy time outdoors hiking. Just grab a pair of binoculars, throw a couple of bottles of water in a backpack and lace up your favorite boots or gym shoes. Leave your phone at home. You'll survive without it for a few hours.
Here are five Indiana hiking destinations worth checking out this year.
Spring Mill State Park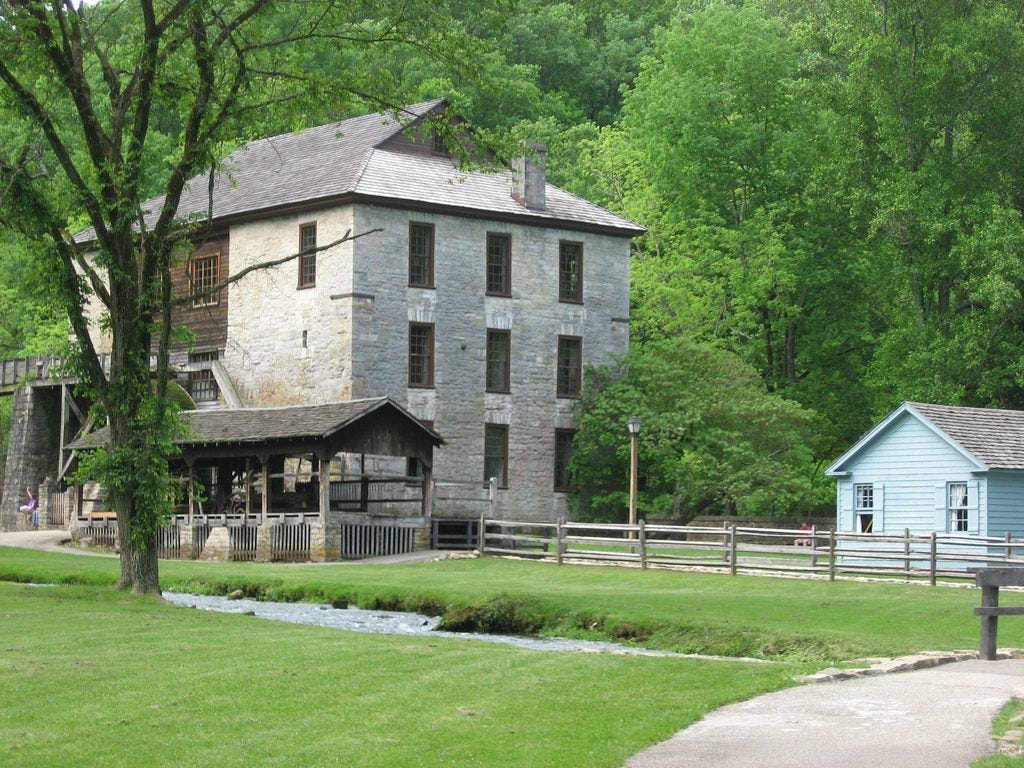 Spring Mill State Park (CC BY 2.0) by jonnyabcde
Spring Mill State Park is located three miles east of Mitchell, but worth the drive from anywhere in Indiana. The focal point of the unique park is the pioneer village that was founded in the early 1800s. The availability of year-round water running from springs drew settlers to the area. The park has numerous hiking trails and plenty of paved paths for walking. There is a beautiful lodge for anyone looking to stay on property who may not want to camp. Spring Mill takes you back to when times were simpler. It's a premier destination for breathing in nature and recharging your soul.
Knobstone Trail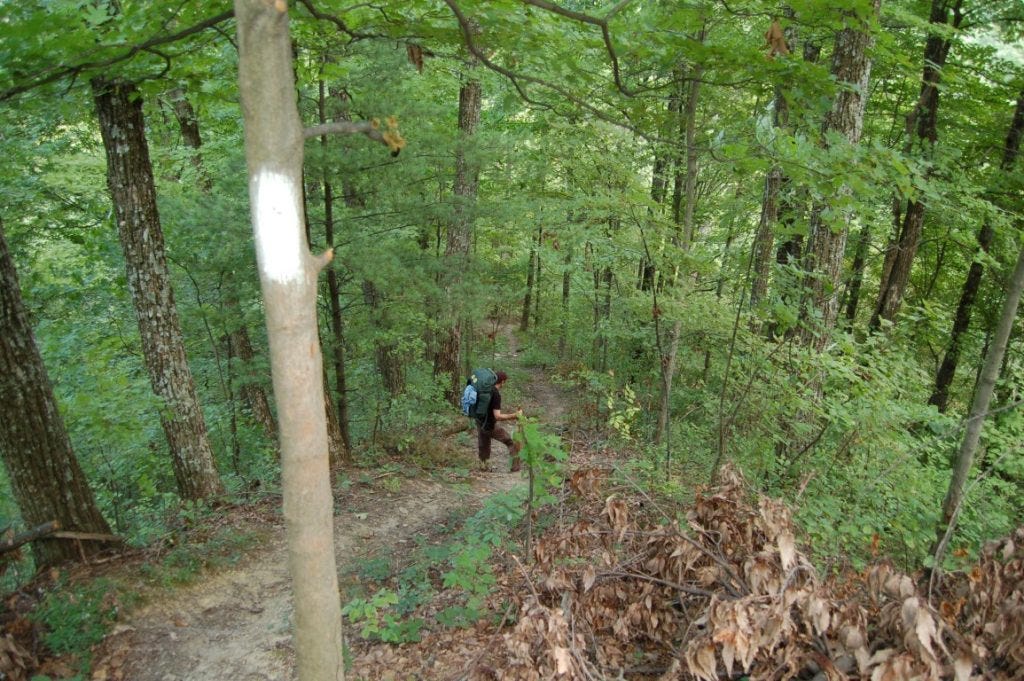 A backpacker depends down the Knobstone Trail in southern Indiana. Photo by author
While there are many great hiking trails in the Indiana, none are longer or more challenging than the Knobstone Trail. The Knobstone is a 58-mile journey through the hills of southern Indiana. Elevation change is challenging, the scenery is incredible and the solitude is deafening. Passing through lands of the Clark State Forest, Hoosier National Forest, Elk Creek Public Fishing Area, and Jackson-Washington State Forest, the Knobstone Trail belongs to all Hoosiers. This trail can be hiked in short sections or tackled as one long through hike. Either way, it is a must hike for any serious Indiana outdoor enthusiast.
Hoosier National Forest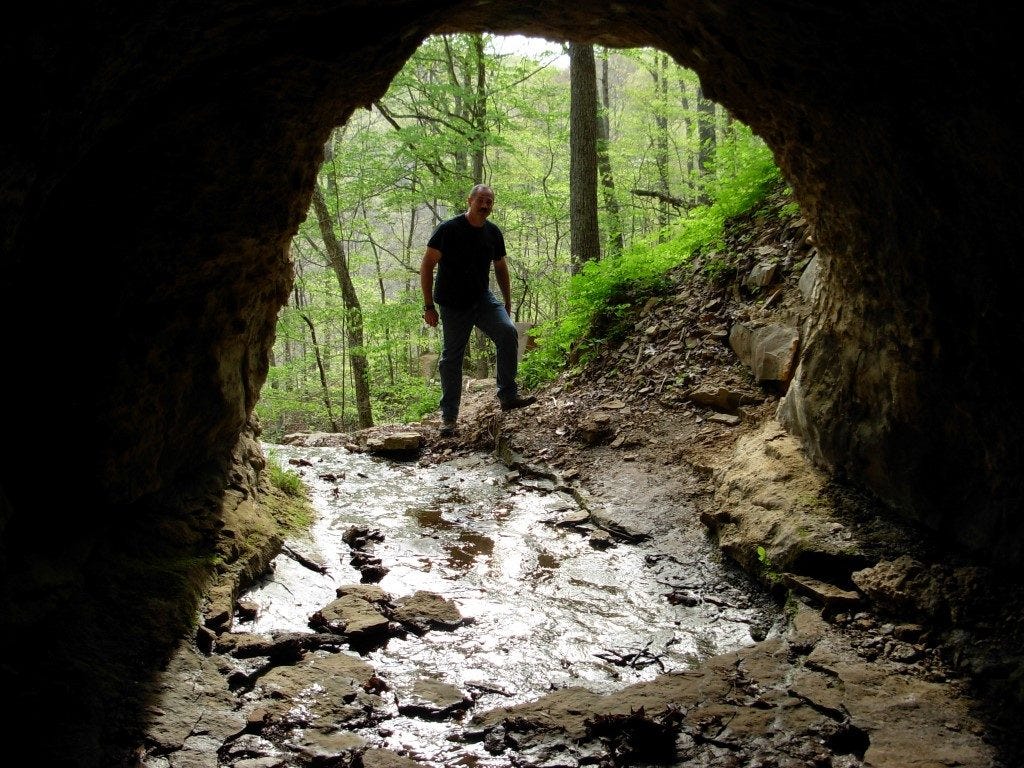 Patton Cave, Deam Wilderness. Photo by Brent T. Wheat
The Hoosier Nation Forest encompasses over 200,000 acres. The topography of the Hoosier varies greatly. From deep ravines, to rolling hills, to river bottoms, you will be able to find a terrain that fits your desired style of hiking. Primitive camping is allowed throughout the forest and along most roads, so you can extend your hike into a multiday backpacking experience. There are many trails in the forest, but one is free to roam at will. Sometimes no path at all is the best trail to take.
Morgan-Monroe State Forest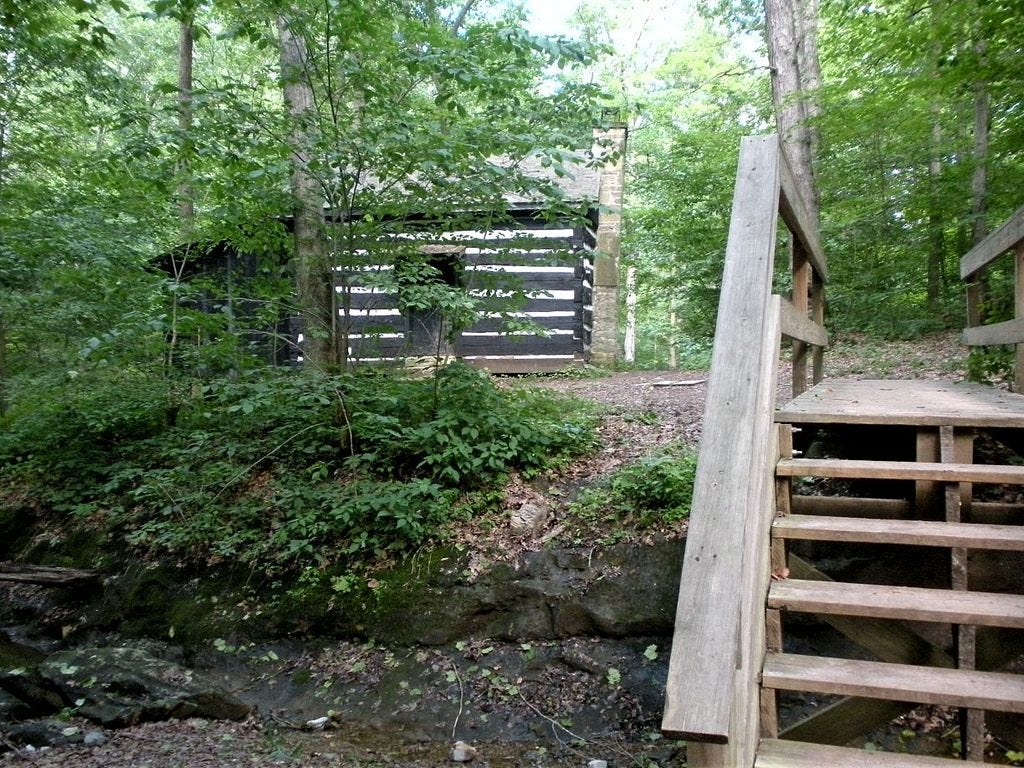 Draper Cabin in Morgan-Monroe State Forest (CC BY-ND 2.0) by addblue13
The Morgan-Monroe State Forest consists of twenty-four thousand acres of public land. The forest is easy to find off Highway 37, between Martinsville and Bloomington. This is densely wooded, rough country with steep ridges and deep valleys has trails running throughout. Make sure to be in good shape before trying to tackle the hills of this forest. Primitive camping is available at two campgrounds, Mason Ridge and Oak Ridge. Campsites are equipped with a picnic table and grill, and each campground provides vault toilets and seasonal drinking water. Fishing during your hike is another way to slow down and enjoy the solitude of the forest. The Morgan-Monroe State Forest is home to three lakes: Bryant Creek Lake (9 acres), Cherry Lake (4 acres) and Prather Lake (4 acres).
Turkey Run State Park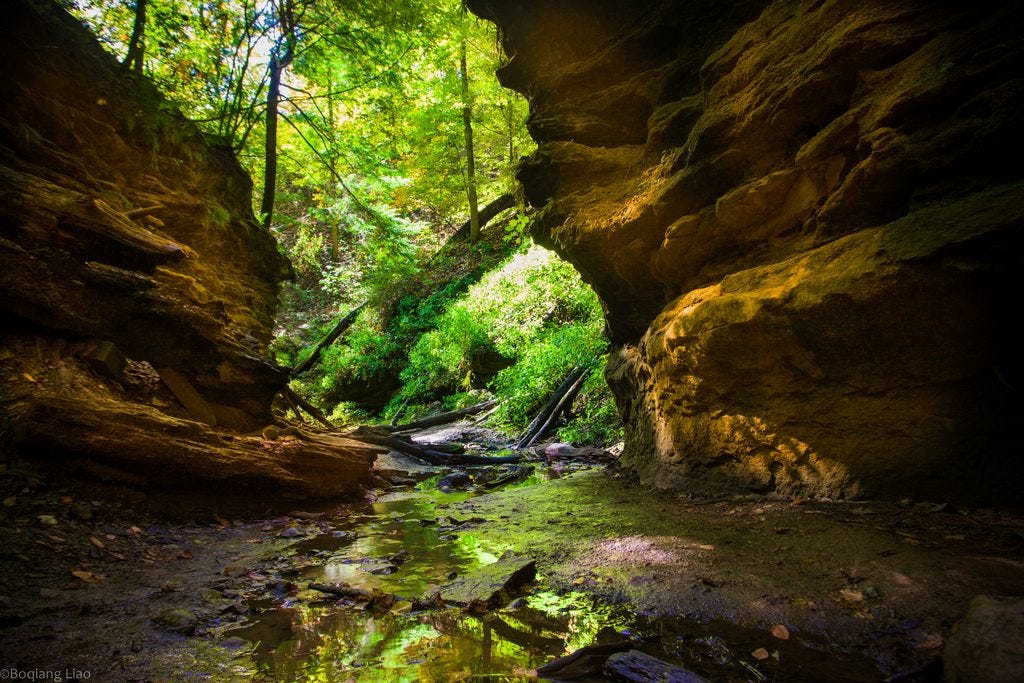 Turkey Run State Park of IN (CC BY-SA 2.0) by imgliao
Lichen-covered sandstone canyons, long stretches of Sugar Creek scenic overlooks, old-growth hardwood forests, a multitude of covered bridges and a trail system to rival any state park in the Midwest; Turkey Run State Park is undoubtedly one Indiana's must hike destinations. Trail highlights include passage through Falls Canyon, ladders to take you up steep ravines, points overlooking the creek, large rock outcroppings, a suspension bridge and plentiful wildlife. Turkey Run is a popular camping destination. If you want to camp there on a weekend, make your reservations now.