Last Minute Hunter and Angler Gift Guide
There's nothing harder than gift shopping for an angler or hunter, so in this last minute gift guide we thought we would make ten recommendations on gear that will be sure to get a smile as the wrapping paper comes off. (Hint: Print this list out, circle the items you want, and leave it where it's easy to find.)
Blakemore's Slab Stacker
We have caught the biggest crappies we've ever seen with Blakemore's Slab Stacker crappie jigs. Each rig has a standout hook and a jig head below it. Put a lively minnow on each and hang on! Pick your favorite colors or get a selection and experiment with which color works best for the day.
Frabill Bait Station
Since we're on the topic of crappie fishing. Nothing beats a lively minnow during spawning season. The two best ways to keep your minnows fresh is to keep them cool and aerated. Old-fashioned minnow buckets do neither and by mid-morning the minnows are floating. It doesn't have to be that way. Frabil makes four different-sized insulated and aerated minnow buckets that will keep'em dancing all day.
Snag Proof Frogs
Most anglers pass by lily pads and floating weed beds, not realizing that huge bass are hiding underneath. Monster bass lie in voids and pockets, just waiting for hapless frogs, snakes, and mice to start crawling across the top. Toss out a weed-less Snag Proof lure on Kevlar line on top of the mat or over the pads and start slowly working it back. Once the bass hone in on the vibration of the lure, they will burst through the weeds and engulf the lure in a heart-stopping lunge. Just remember to count to two before setting the hook.
Lurecraft Worm-Making Kit
We recommend Lurecraft's Worm-Making Kit year after year, and it's obvious why. Who wouldn't like the thrill of pouring their own plastic baits, and then go out and catch something with them? This kit has everything your angler needs to get started in this fun and addicting hobby. The molds cover six of the most popular worm styles and has enough material to make about 100 worms. The best part? Old torn or unused baits can be melted down again and again.
Dardevle U.S. Military Lures
It seems like everyone has at least one Dardevle in their tackle box, but I bet they don't have any like these. Show your Armed Forces pride with Army, Navy, Air Force, or a Marines Corp lure. They also have other fully-functional novelty lures, all made in the USA. Not into novelty lures? Dardevle also makes hundreds of other fishing lures that illicit bone-jarring hits from every specie of fish from bass and trout to pike and muskie. Work it slow, or work it fast, the side to side wobble of a Dardevle gets fish in the boat. Often imitated, never duplicated.
Thermacell Heated Insoles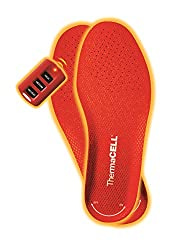 Nothing is worse than cold feet when hunting or fishing. Cold feet can make any activity miserable, but it doesn't have to be that way any longer. Thermacell has created their heated insoles. These heated insoles can last five hours or longer before they need recharging and fit inside your favorite boots. Don't let cold feet chase you out of the duck blind, deer stand, or off the ice. A remote control adjusts the settings so you can stay comfy and alert all day. Hint: Think how comfy your house slippers could be with a pair of these.
Buck Knives
Buck Knives are synonymous with tradition and uncompromising quality. A gift of a Buck knife is truly a gift for a lifetime. The made-in-the-USA quality of these knives means they can take anything life can throw at you. How can it get any better? Now you can customize one for that special person. Nuff said.
Wheeler Armorers Kit
AR-15 rifles are like Legos in the fact that they are so easy and fun to customize and work on. But, while they are easy to breakdown for cleaning, they require some very specialized tools if you want to take dis-assembly any further. This AR Armorers Professional Kit by Wheeler Engineering supplies everything your AR-15 lover will need, including the bench-top holder, parts mat, and range bag.
Cabelas LED Light
We can never have too many flashlights in our vehicles, but there's one problem. They always seem to need new batteries. Well, that has now changed. This small but powerful LED flashlight from Cabelas stays right in your cigarette lighter or vehicle 12VDC outlet, so it's always charged and easy to find. Can it get any easier?
NWTF Federation Membership
Is your favorite hunter addicted to turkey hunting? (We are.) If so, they need a membership to the National Wild Turkey Foundation. It is the best deal in this list and here's why: Pay the $35 membership and get a free $25 Bass Pro Shops gift card! Plus, they receive a year's subscription to Turkey Country magazine. That's twelve huge issues loaded with great stories, hunting how-to, gear reviews, food plot management, timber stand improvement, and a million other ways to get more involved in all facets of hunting and the outdoors. This magazine has something for everyone. Plus you'll find information on NWTF events in your area so you can get involved locally. This offer beats any Black Friday sale.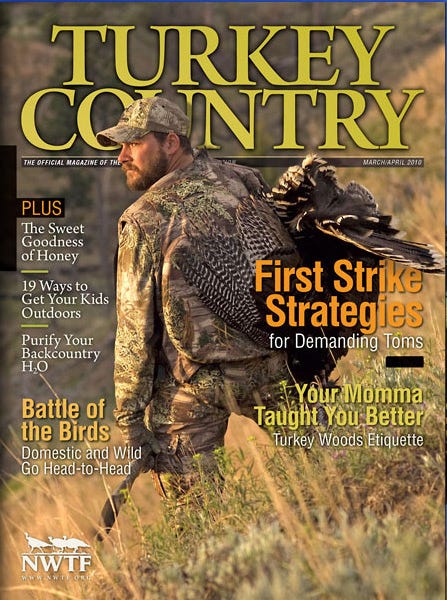 There you have it. We promise, anything on this last minute gift guide will bring a smiles to even the hardest to shop for outdoor lover, and you don't even have to leave the house.